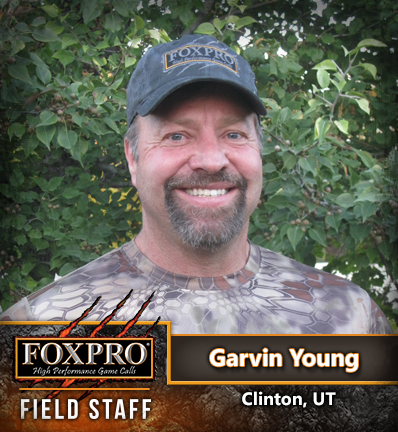 As a young boy Garvin was always with his father, Dean, exploring the Boulder Mountains and fishing in some secret spots they would find while hiking. At the age of sixteen he was able to bag his first deer and has been hooked on hunting ever since. In 1997 Young's cousin, Chopper Miller, talked about how much fun coyote hunting was and invited him to go with him and his uncle Everett. After that first coyote hunt, a new love was born. Chopper and his dad competed in a coyote competition and told Garvin he should compete in one also due to his excellent calling and shooting abilities.
Garvin found a partner, Al Morris, and entered his first competition in The World Coyote Calling Championship that December 1997. They won hands down. Garvin has continued to excel in the world of coyote calling championships by finishing in the top ten every year since 2007 and 2008 in which he won the World Championship Title for two consecutive years. He and Al became the only team to ever win back to back titles and also the only team with a three time World Coyote Calling Champion Title.
"I'm very excited to be part of a company that holds such high regards to the quality that they put into their products, and are proven over and over again in the field"