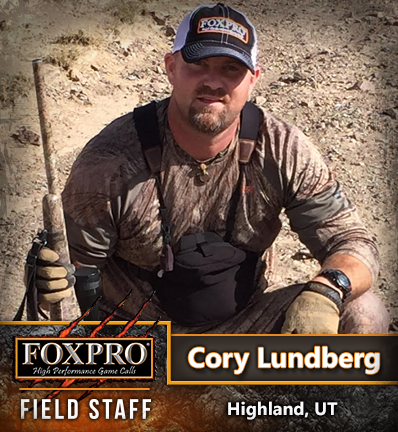 Cory was born and raised in Provo , UT. He lost his father at the age of 3 and grew up with his Mom and sister. From the moment he got his first BB gun he was on the path to something he would love to do for the rest of his life…hunt.
While attending college at Utah State, he saw his first coyote in the wild and decided to learn how to hunt them. He bought every magazine, watched every video, read every book and tried everything. Soon he was having great success hunting coyotes. In an effort to find new areas to hunt, he started killing coyotes for cattle and sheep ranchers as well as pheasant farms. He decided to start a company known as CODA Depredation Services which grew into one of the industry leading predator/varmint hunting companies in the United States. He specialized in Media hunts for clients like, Mossberg, Remington, Swarovski, Zeiss, Leica, Timney Triggers and many more. He was also asked to be, and became, the first predator hunting Prostaff member for Trijicon Optics.
Cory has 4 wonderful children, with which he shares his love for coyote hunting. All 4 love to go, including both of his sons and both of his daughters. There is no better way to spend time with his kids. He also loves to share his love of coyote hunting with his friends and people he cares for. It's one of the things he treasures most in life and continues to love it every day.