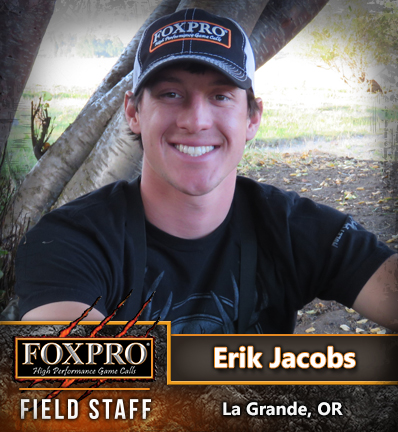 Erik was introduced to hunting from his father at a very young age. Hunting is what he grew up doing and this is what drives his passion. He grew up in a small town known as LaGrande, Oregon, where he currently lives today and is a full-time college student at Eastern Oregon University, completing his Bachelor of Science degree in Business with an emphasis in Marketing.
The passion of hunting both predator and big game soon became, not just a passion, but an addiction. As Erik began to grow older, he began hunting with his two friends who also had the same passion for hunting. As time went on, they decided to start filming adventures to relive memories and share them with other people. Soon after sharing their adventures and film with other people and seeing the excitement that this created, they decided to form a group called "Coyote Control Specialists."
Cody, Colby, and Erik live and breathe predator hunting, in particular Coyote hunting. They have all been lifelong friends and do what they know best, coyote hunting. Colby and Cody introduced Erik to using the FOXPRO, which only took two times of using it before he had to purchase one of his own. Erik says the sound quality coming from a light weight electronic call combined with an easy to use remote all in one is a "must have". His first experience using the FOXPRO consisted of four minutes of calling and three coyotes running in within those four minutes.
Erik also mentioned, "the sound quality" with the FOXPRO has helped save me on many occasions by giving me that second chance, or allowing me that one extra second. "Any animal that shows interest will be giving a second look your way every time."
"The FOXPRO has been a game changer, and has been the most reliable call I've ever owned. I am excited to be a part of the FOXPRO team and promote their product to help them in any way I can." says Erik. For Erik, FOXPRO is continuing to build his passion for hunting and feed his addiction.