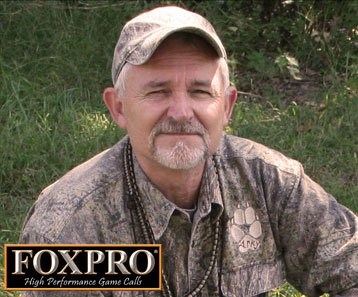 I shot my first coyote probably forty years ago, while deer hunting. It was an unusual thing in those days to even see a coyote in this part of Arkansas. In the years since, their numbers have grown substantially, as has my desire to "call them in."
I retired from the Arkansas State Police in 2001, after doing near 22 years of Highway Patrol, and Narcotics work. I spent the last eighteen years as a firearms instructor, and Special Response Team member, serving as a sniper.
I have been an avid hunter of most everything that crawled, walked or flew for near fifty years. In the last ten years or so, I have graduated to hunting predators almost exclusively. I still chase a turkey or a duck/goose occasionally, but my true love is calling predators.
I started out with hand calls produced or made by others. I soon realized how much fun it would be to make my own. I made closed reeds, then open reeds, and had good success with them all. After a bit, I began selling them and doing custom work for others. I went on from that to doing design work for some of the larger corporations, and enjoyed every minute of it. I am continuing to pursue that aspect, always looking for the next level of sound and ease of use. I still build custom hand calls from time to time, and will continue to do so.
I spend the "off" season scouting, writing articles for Predator Xtreme, shooting and reloading.
I got my first FOXPRO call, a 532, several years ago, and realized what a wonderful asset it was. It offered different opportunities, especially when hunting alone. I have had great success with the FOXPRO line of calls/decoys ever since. From the 532 to the FX series, the Scorpion, and now the CS24, I have never used a better electronic call. The people at FOXPRO are always on the cutting edge of technology, always striving to make the best of the best...whether sound libraries, or ease of use, programmability, standing behind a product, or any other aspect of keeping a customer successful and satisfied.
I consider it an honor to join the FOXPRO field staff, and I am thankful for the opportunity. If I didn't believe 100% in the people and the product, I wouldn't be here!