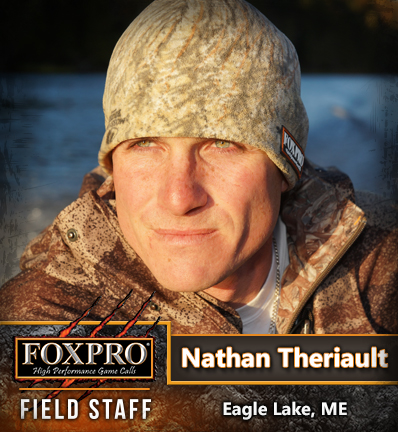 In person or on a network news report or television feature, Nathan's enthusiasm and love for adventure and wildlife energizes viewers, clients and staff. In 2014, a Cabela's Ultimate Adventure TV episode with Nathan was nominated for awards in three categories at the Outdoor Channel's Annual Awards Banquet in Las Vegas.
Leading outdoor industry companies call on Nathan to help with corporate outings, in-store product demonstrations, seminars, in-field promotions, and for exhibitions at leading trade shows, like SHOT and SCI. Executives from Fortune 500 companies involved in technology, retail, and the energy industry call on Nathan to help entertain clients and family.
At 32 years old and with 12 years practice as a guide and outfitter, he's earned coveted spots as a Cabela's field tester and paid Pro-Staff for Plano Synergy and Barnett Crossbows. Nathan's multi-state guiding operation, OMM Outfitters, is a Cabela's World's Foremost Destination offering world-class hunting and fishing adventures in Florida, Kentucky, Maine, and New Brunswick.
Nathan's lifetime passion was inspired by childhood hunting adventures in the North Maine Woods with his father and grandfather. Today's adventures take Nathan to extreme destinations like pursuing water buffalo in Papua New Guinea and Ocellated Turkeys in the jungles of the Yucatán Peninsula.
Nathan believes delivering first class outdoor adventures requires constant learning and thus, among other disciplines, he's earned a college business degree and is an accomplished bush plane pilot and US Coast Guard licensed Captain. Engrained from his youth, values like honesty, integrity, perseverance, love for God, family, and country are treasured.