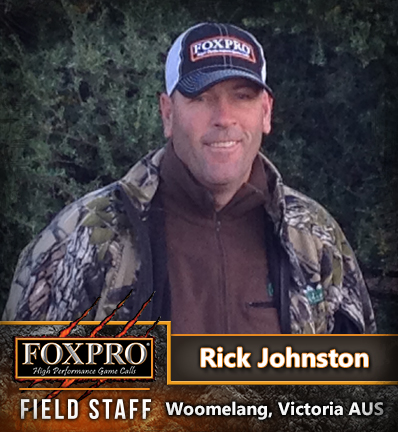 Rick (Bushy) Johnston started hunting on his Grandfathers farm as a young boy. Days spent wandering the dry creek beds in search of cottontails to shoot with a .22 was always the best way to spend the school holidays.
The lucky chance to purchase his first Labrador in 1993 saw him take up duck hunting and dog trialing which he still enjoys today. He still owns a Labrador and 2 German Shorthaired Pointers which he uses for duck, quail and rabbit hunting as well as competing in trials.
Using Ferrets to chase rabbits from their burrows to the waiting shotgun is another activity that Rick enjoys. Mild winter days spent with a couple of mates and a few ferrets is always enjoyable. He was the brainchild behind the Woomelang Ferret Frenzy, a $5000 ferreting competition held in his local area.
Rick lives in the Mallee which is an area in the Northwest of Victoria, Australia with his wife Jude. The area is known for its wheat and barley production but also has many sheep farmers who appreciate him keeping the local fox population under control.
Fox calling or fox whistling as it is often called in Australia has been a passion for Bushy for over 20 years. He was arguably the first Aussie to own a FOXPRO. The different techniques he was able to put in place for hunting and filming while using the FOXPRO are graphically shown in his first DVD, "Foolin With Foxes Down Under". The majority of his shots are taken between 5 and 25 yards with a shotgun, he loves to "get em in close." His favorite sound for the Australian Red Fox is the Grey Fox Distress. Amazing given the fact that Australia has no Grey Fox. Using decoys for red fox is also a passion of Ricks, to get them on film charging in and attacking a FOXPRO decoy before being taken by the shotgun is always something special.