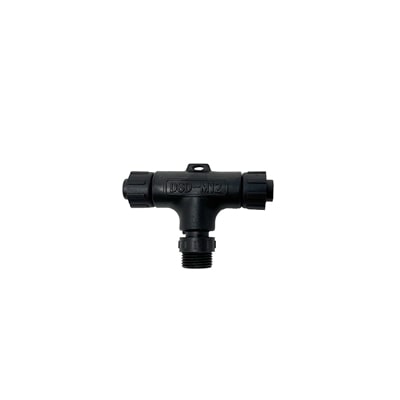 Replacement T Connector for use with MudCutter Lights.
Product Videos
No videos available at this time
MudCutter T Connector Hunting Light
Table showing specifications related to this item. The features are listed vertically in the left column and the corresponding values are shown in the right column.

| | |
| --- | --- |
| Weight | 0.00 lbs. |
| Warranty | |
2 Limited warranty does not cover damage caused by misuse, abuse, exposure to water, battery damage including leaked batteries, and all other forms of physical damage.
No videos available at this time
User Reviews
All submitted user reviews are displayed below. Scroll down to view all. To submit your own review, please click here.
MudCutter T Connector
(
5 stars)
Ryan Davis in New york on Jul 10, 2017
---
Absoultley great product! Works great and looks even better! Would highly recommend this product!